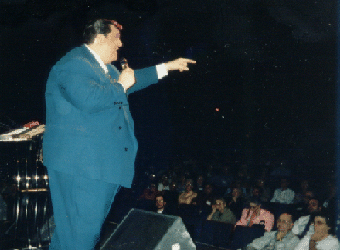 BIG MO AND HIS FAMILY HAVE

MINISTERED WITH BISHOP

T D JAKES, JOHN HAGEE, JESSE

DUPLANTIS, DR. E V HILL, JOHN

MAXWELL, and many more. His

songs have topped the national

charts many times, been on the GAITHER HOMECOMING VIDEOS and even reached

the coveted #1 position in the nation!

POWERFULLY ANOINTED!

GREAT MUSIC!

WONDERFUL SONGS!

AWESOME PRESENTATION!

DON'T MISS THIS GREAT FAMILY MINISTRY.

BEFORE IT'S ALL OVER, YOU MAY SHOUT,

CRY, LAUGH, REJOICE, OR JUST SOAK

IT ALL IN, BUT THERE IS NO DOUBT...

use 8 1/2" X 14" paper in your printer!