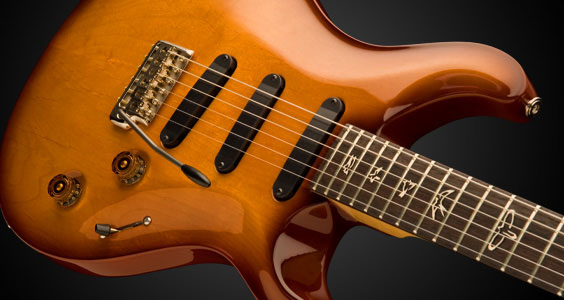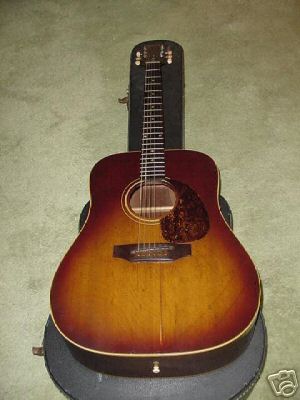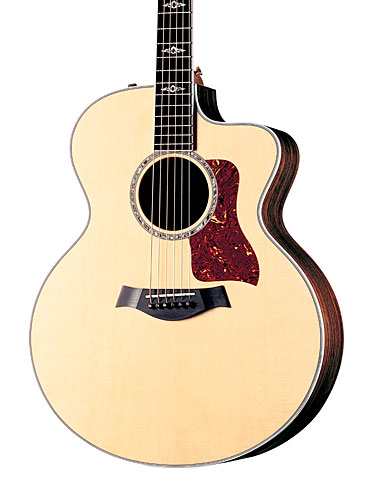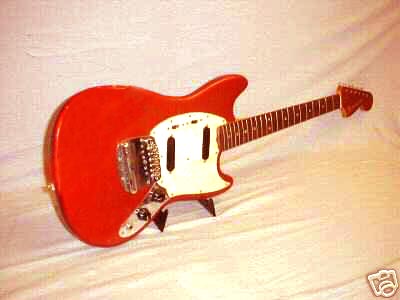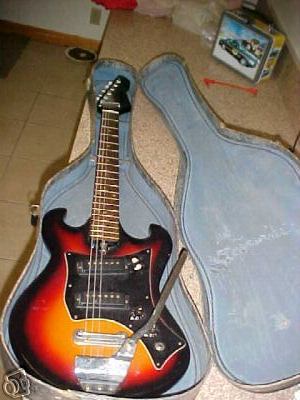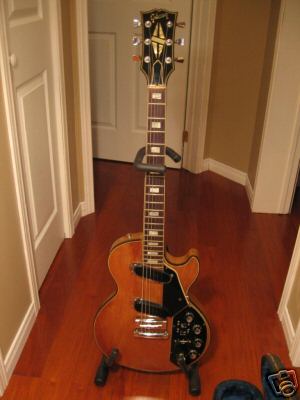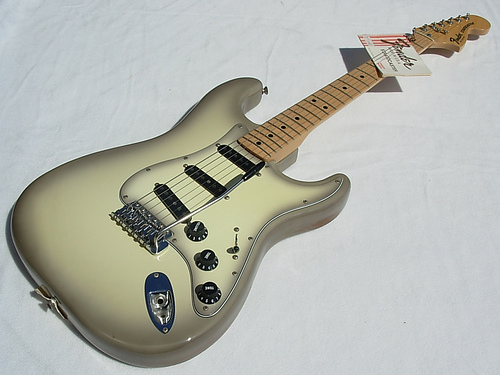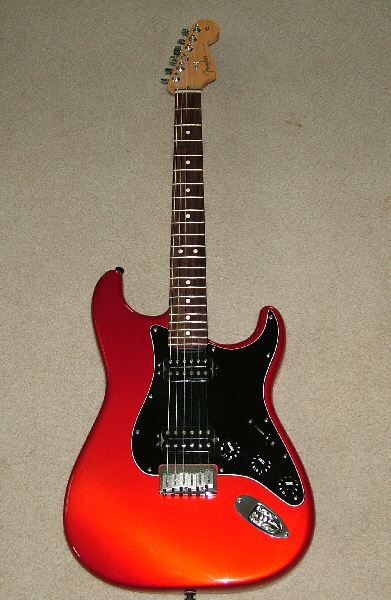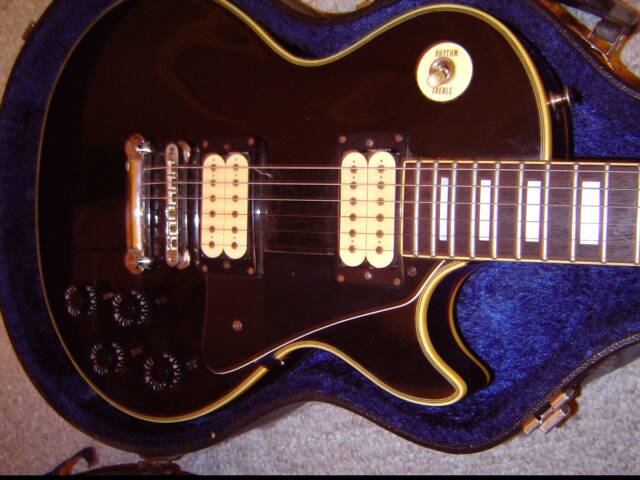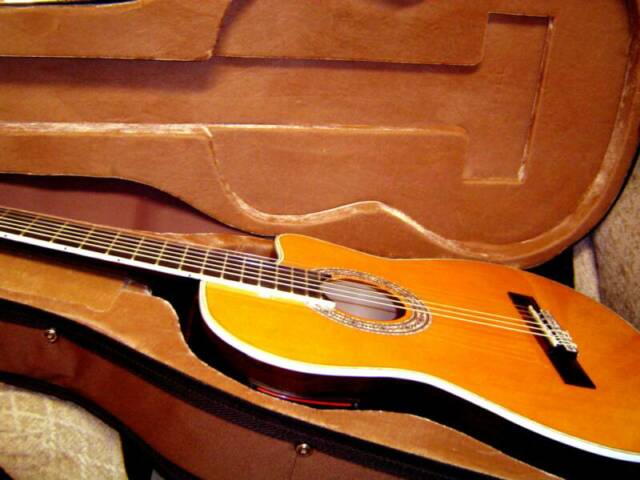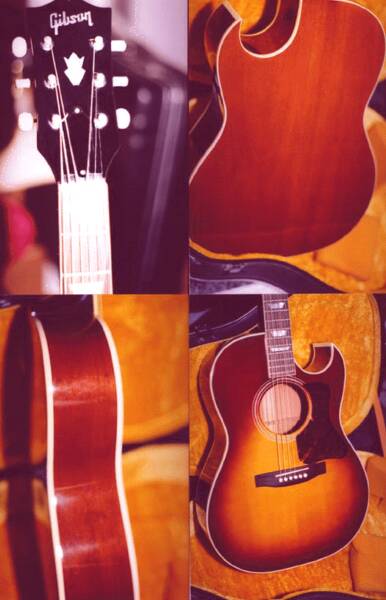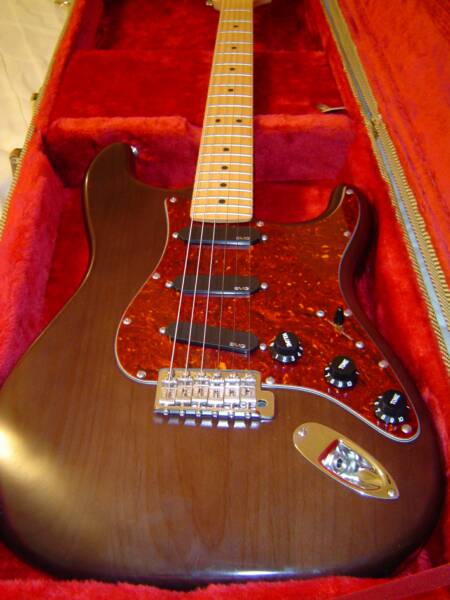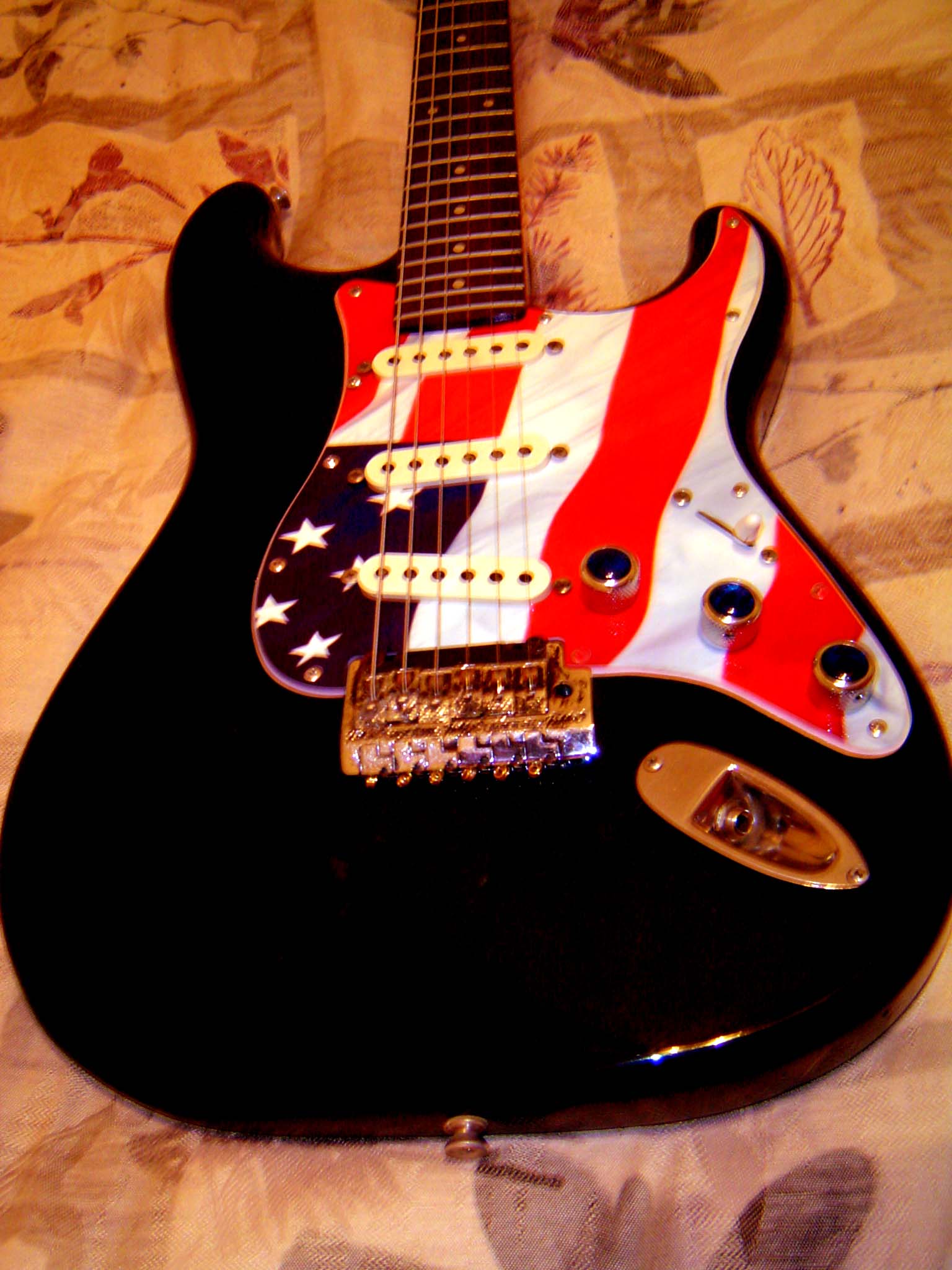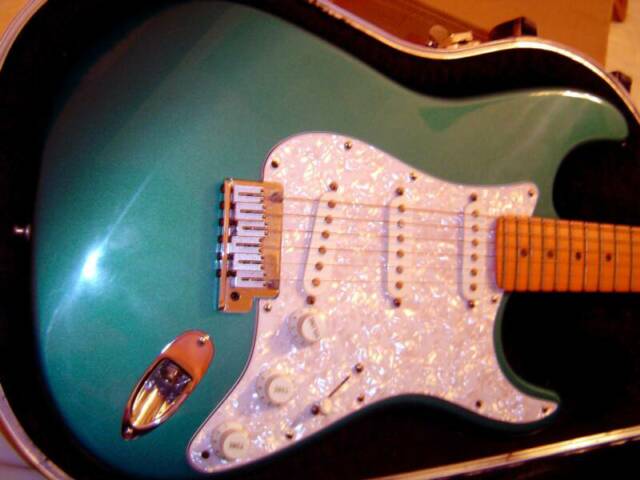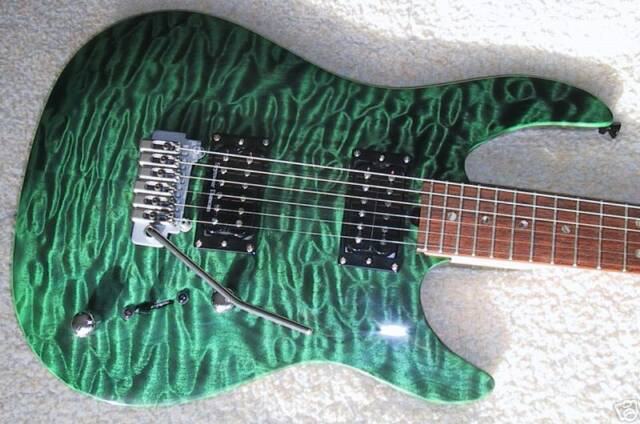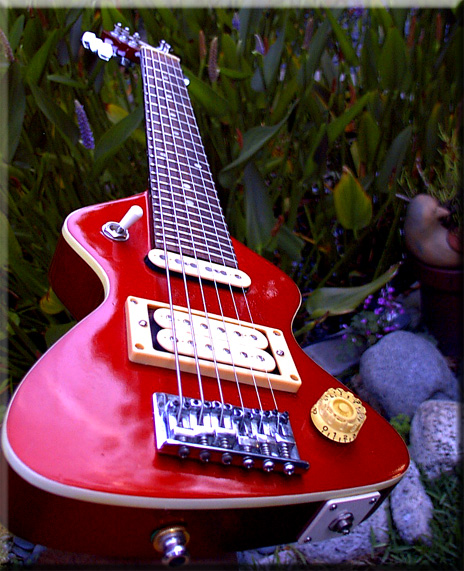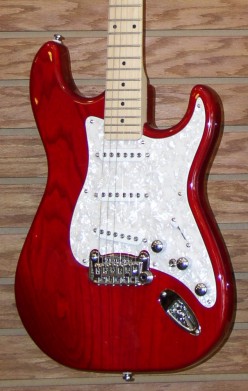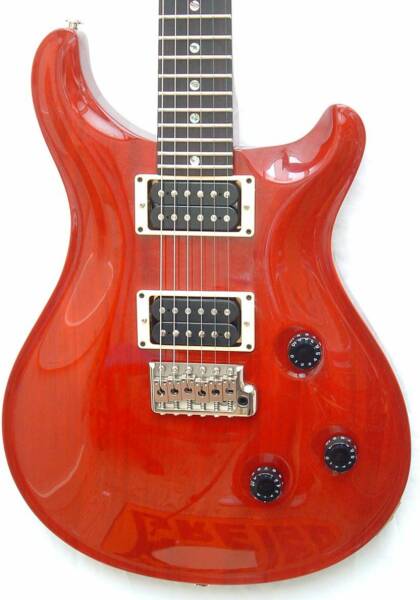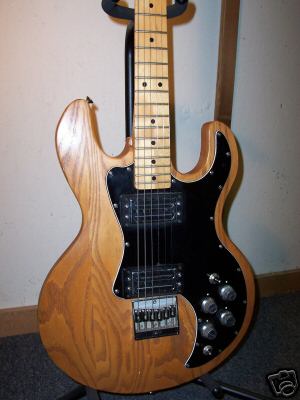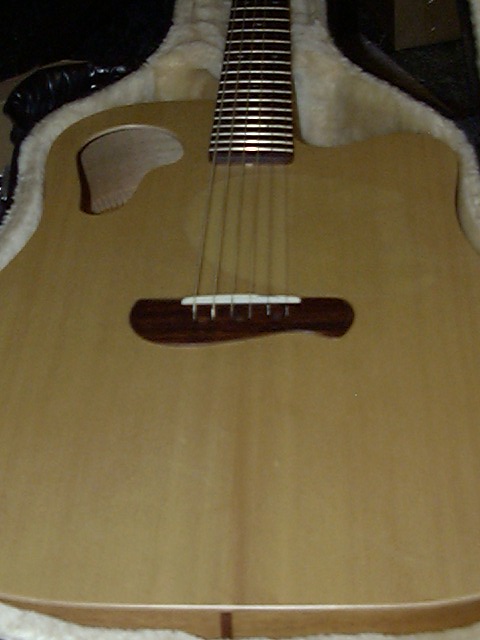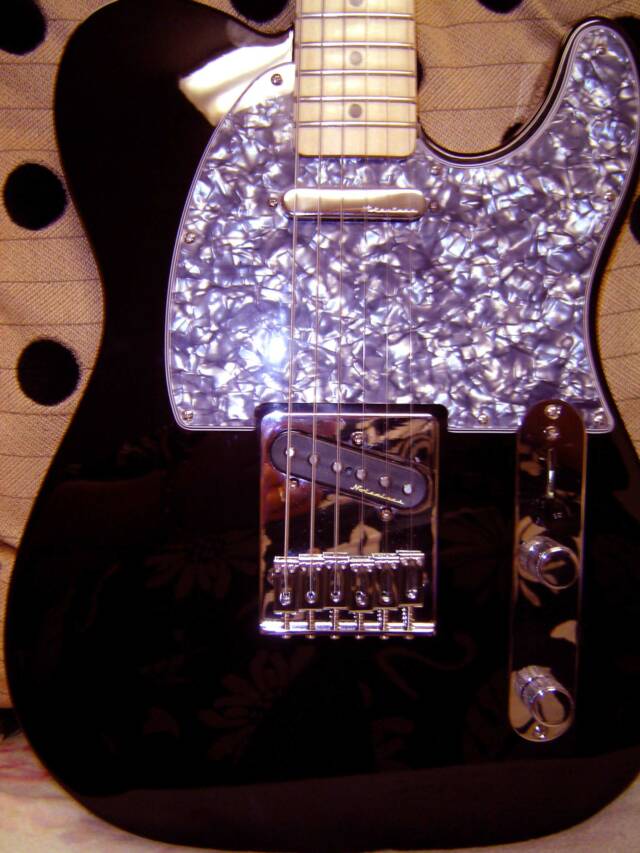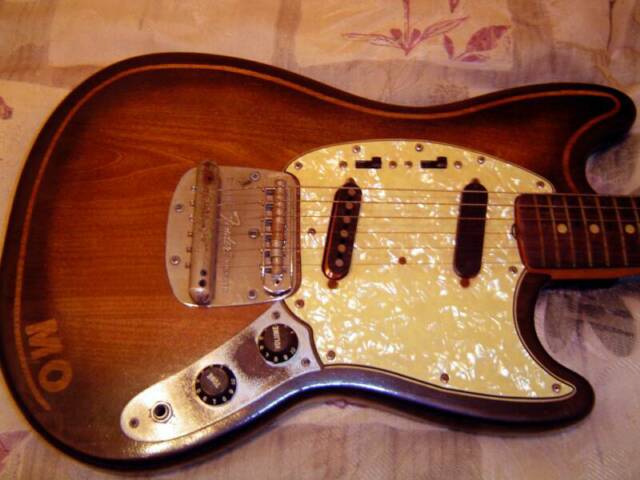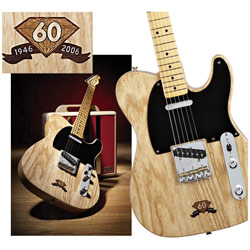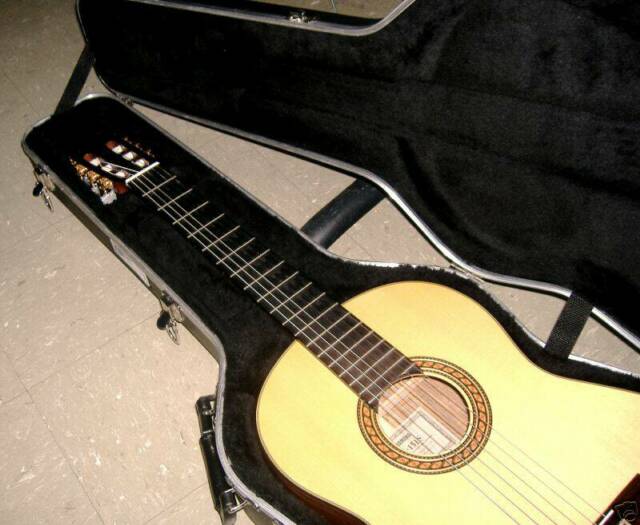 PRS 305 LIMITED

( my current guitar )

A gift from my wife and son.

1955 GIBSON J45

I used to own this one. It was a gift. I traded it years ago. That was dumb.

TAYLOR 814 CE

Love this guitar. Sold it tho'. Thought I didn't need it. Wish I had it back.

1964 FENDER MUSTANG.

This is how it looked when my Dad bought it in a pawn shop for 150. I still have it, see it below.

First guitar I ever bought with my own money. Think I paid 75.00 It's a TEISCO

It's been gone for many years.

1975 GIBSON LES PAUL "RECORDING" I purchased this guitar new that year.

1979 FENDER "ANTIQUA" STRAT. During my "band" days, playing guitar for other artists, this was my "go to" guitar. Wish I still had it.

1985 FENDER STRAT HUMBUCKERS. Never liked the sound of this one. Sold it.

2004 FENDER AMERICAN DELUXE STRAT. Loved this one. Wish I hadn't sold it.

GIBSON LES PAUL KNOCK-OFF.

CLASSICAL GUT STRING.

Esteban

1954 GIBSON CF-100

My Dad's guitar. It was his prize possession. I love this guitar. It's small bodied, plays great.

2005 FENDER STRAT "HIWAY ONE" Upgraded with EMG active pickups. This guitar sounds, plays great.

This is a FENDER STRAT mix-match. I actually bought the guitar, found a neck I liked better, upgraded the pickups, and played it for years. Still got it.

1995 FENDER STRAT. Bought this one on the road in Indiana in 1996. I have played this one a lot. Still got it.

BRIAN MOORE "AAA Flame top" I traded this guitar for a PRS about 9 years ago.

CHIQUITA TRAVEL GUITAR. Bought this one on Nashville, Tn.

"AMERICANA STRAT" I bought this one simply because of it's paint job.

GIBSON LES PAUL "STUDIO" Loved it, but just don't prefer

the humbuckers. Sold it.

FENDER SQUIRE "MINI-STRAT". Fun guitar.

My first PRS (Paul Reed Smith)

PEAVY T-60. This chunck of wood was just a fill in, between real guitars. I never liked it. Sold it.

TACOMA ROADKING acoustic. This is the best playing acoustic I've ever played. I love it.

I built this FENDER SUPER-TELE. I bought the parts, wired and developed this guitar to my taste.

This is my Dad's $150. Pawn shop FENDER MUSTANG after a custpm body job. notice the wear and tear on the hardware. I played this guitar thru most of my learning period during my teen years.

60th ANNIVERSARY FENDER TELECASTER. This 2006 tele was in my house for a total of 3 days. Loved it, but decided to sell it. It's more of a collectable. I want a guitar I can play.

YAMAHA ACOUSTIC "GUTSTRING"

Been gone for many years now.

FENDER TELE. Sold it a log time ago.