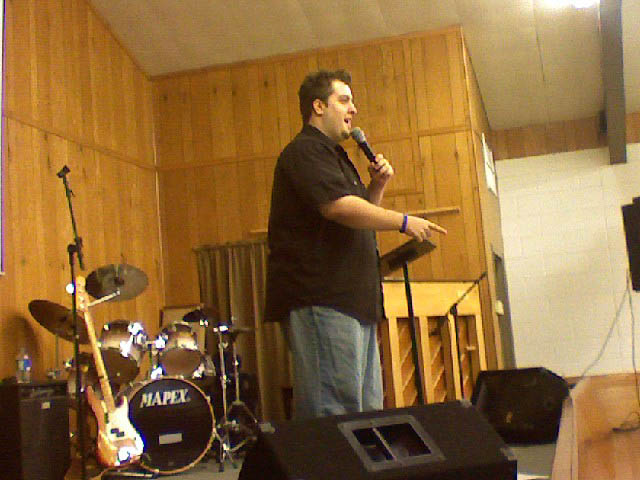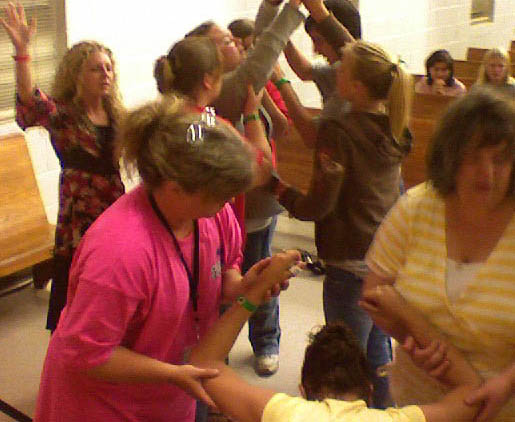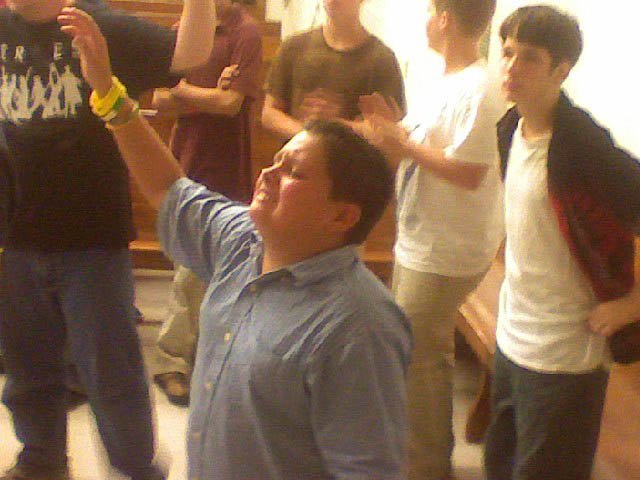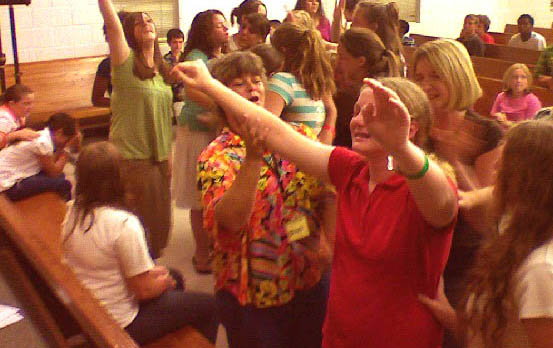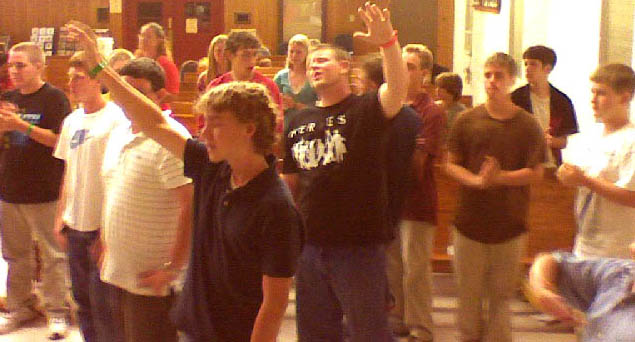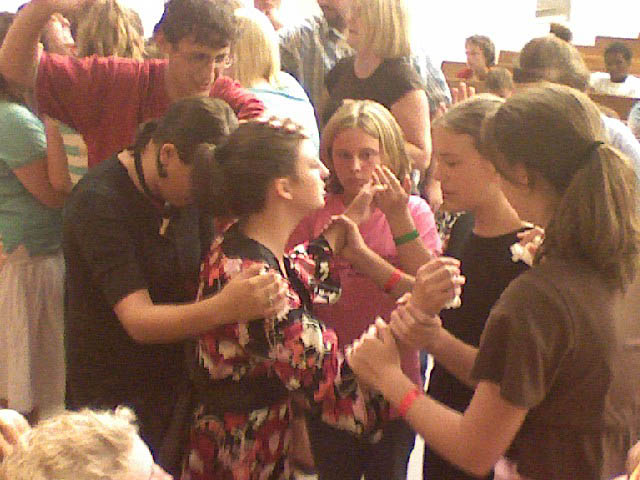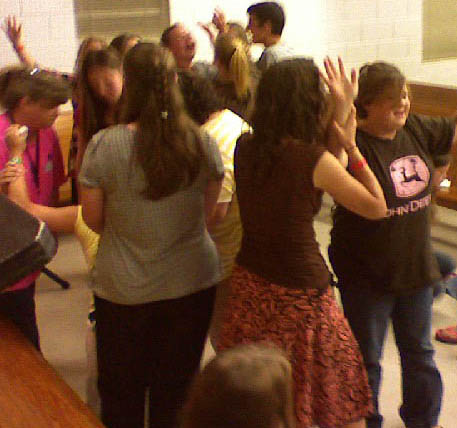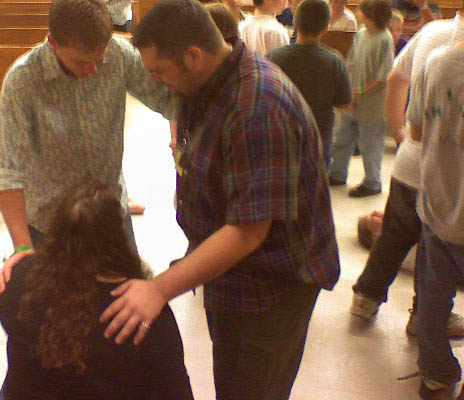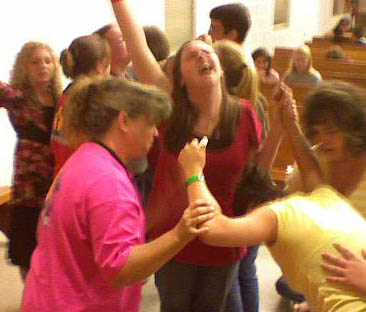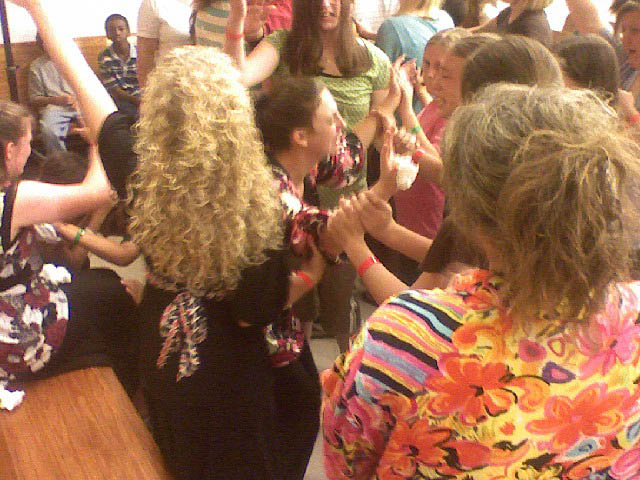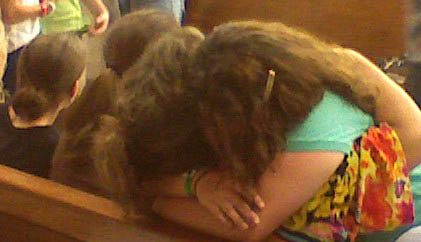 TEENS ARE TOUCHED BY THE POWER OF GOD AT A RECENT YOUTH CAMP IN ALABAMA


JEREMY PREACHED THE MORNING SERVICES AND BIG MO PREACHED THE EVENINGS. IT WAS A REAL ENCOUNTER WITH THE POWER OF THE HOLY GHOST FOR MANY OF THESE TEENS.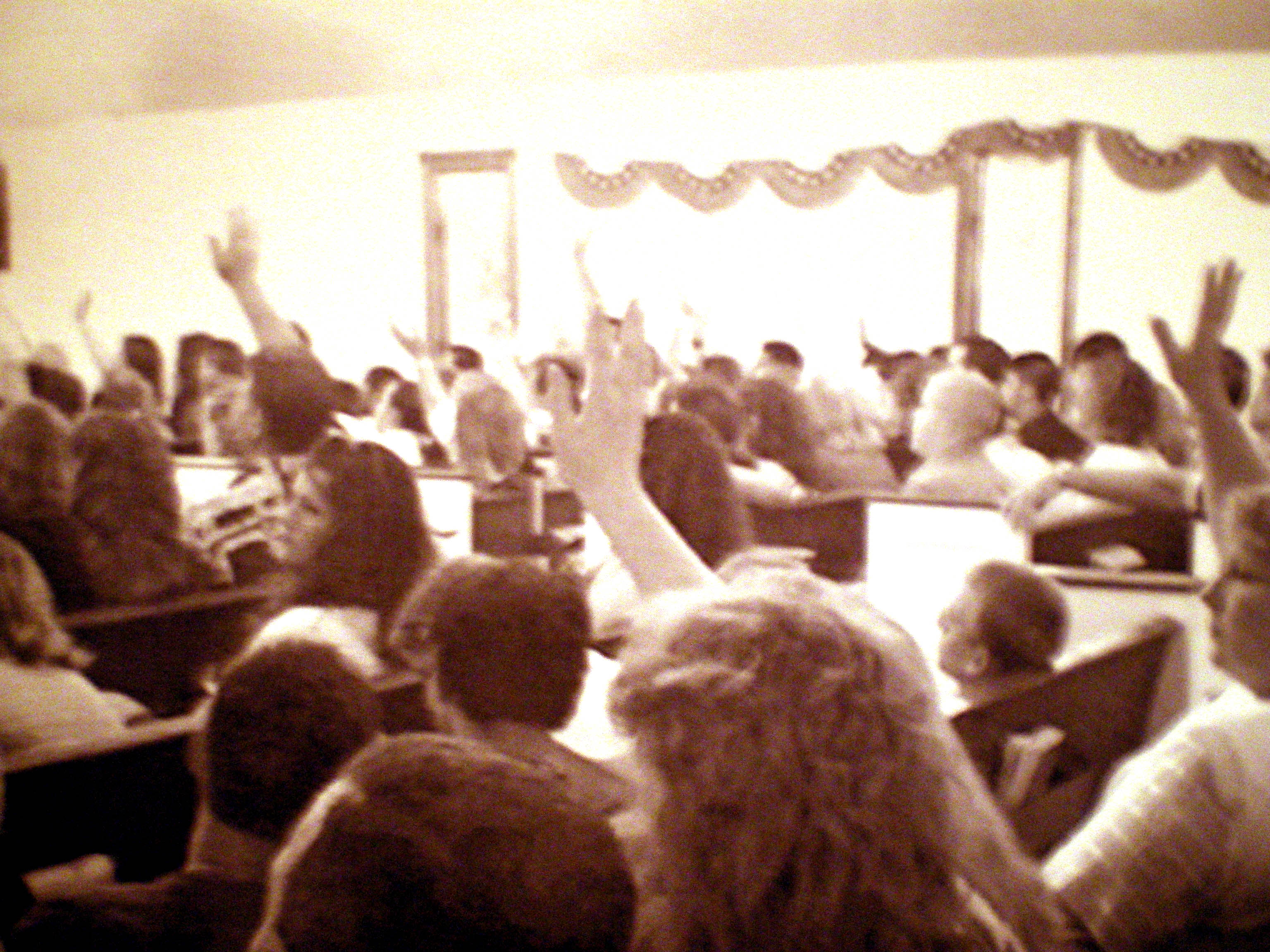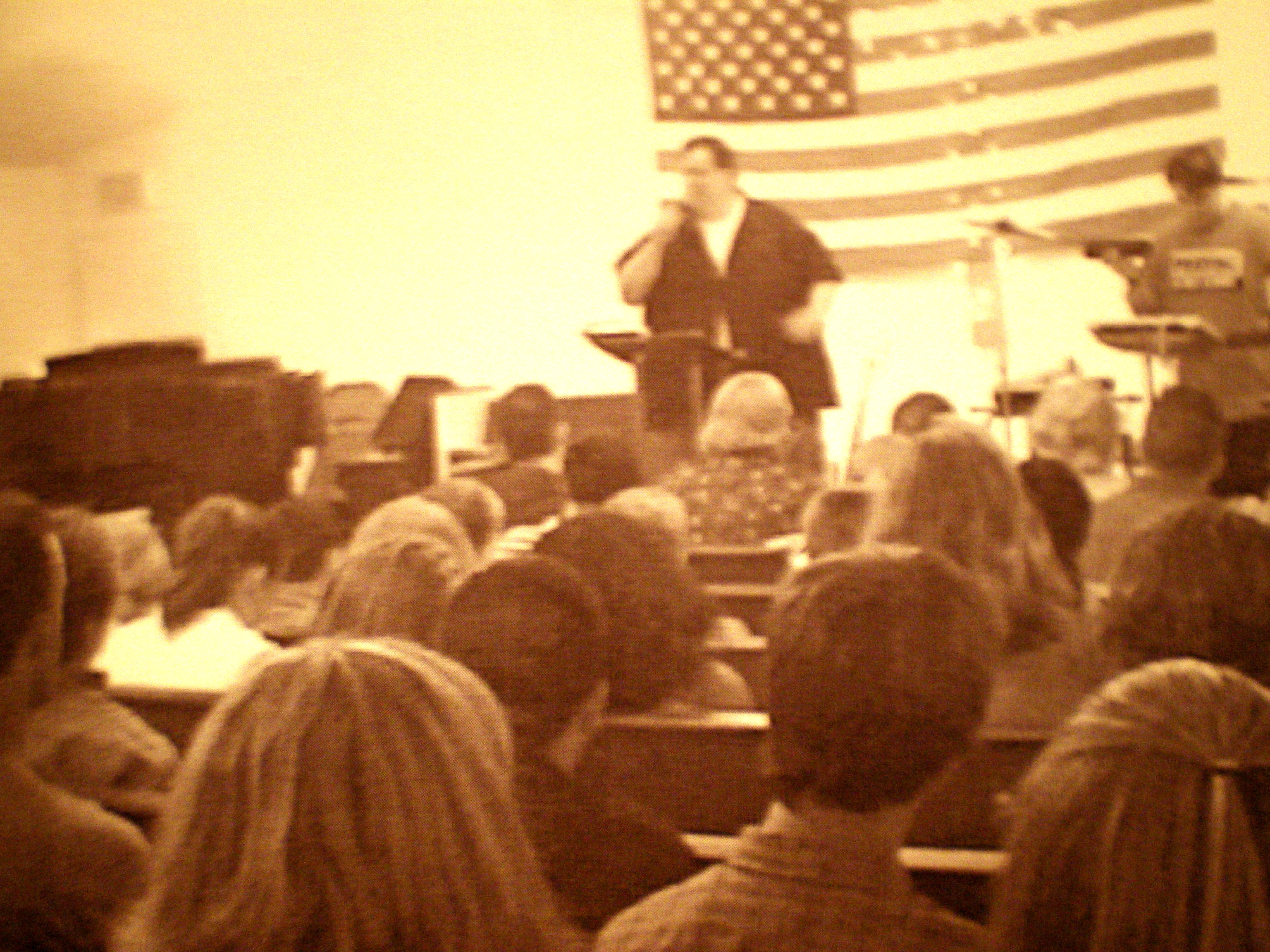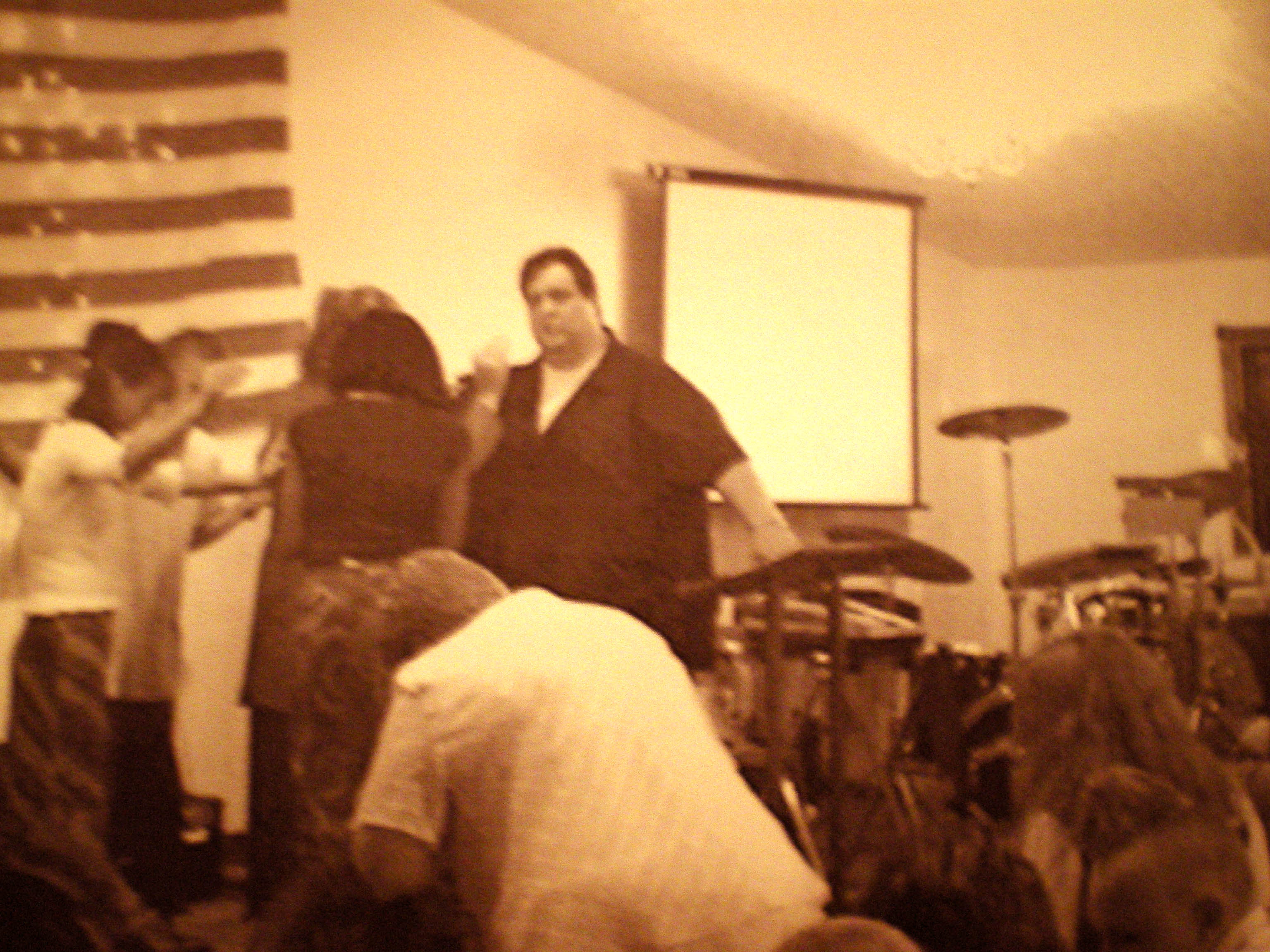 INDIANA STATE WIDE YOUTH CAMP

IT IS A YOUTH CAMP THAT WILL GO DOWN IN HISTORY AS ONE OF THE MOST POWERFUL CAMPS WE HAVE EVER BEEN A PART OF. HUNDREDS OF TEENS WERE TOUCHED IN A POWERFUL WAY AS THE SPIRIT OF GOD FLOODED THE TABERNACLE AT THE INDIANA STATE YOUTH CAMP. COUNTLESS TEENS WERE SAVED, AND FILLED WITH THE SPIRIT. HOW GREAT GOD IS...TO GOD BE ALL THE GLORY!!!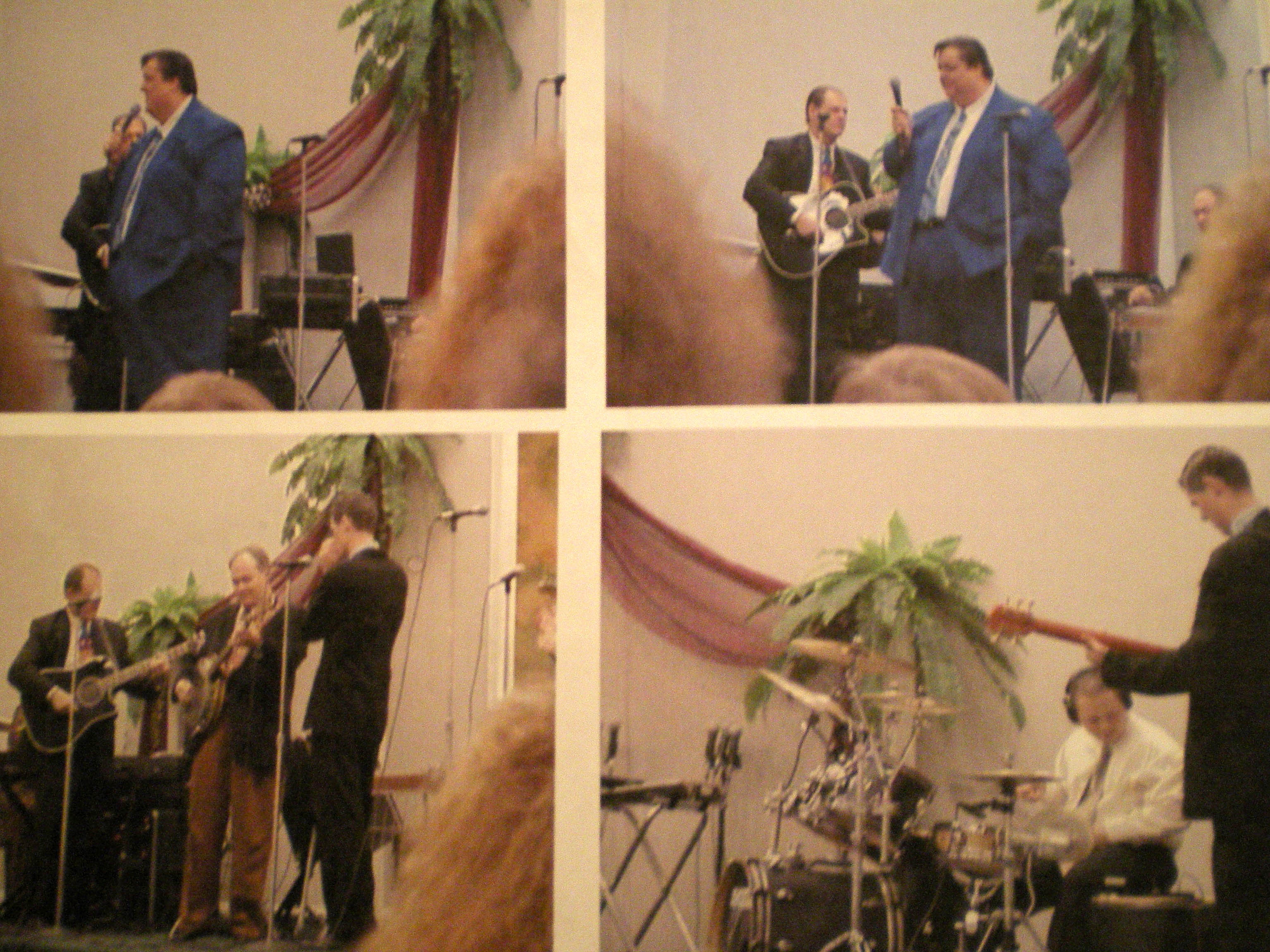 BIG MO AND THE CRABB FAMILY

DURING A RARE NIGHT OFF BIG MO AND FAMILY WERE GUESTS AT A CRABB FAMILY CONCERT. AFTER MUCH INSISTANCE, BIG MO WAS BROUGHT UP ON STAGE AT THE REQUEST OF THE CRABB FAMILY TO SING HIS SIGNATURE SONG "WHEN YOUR BACK IS TO THE WALL."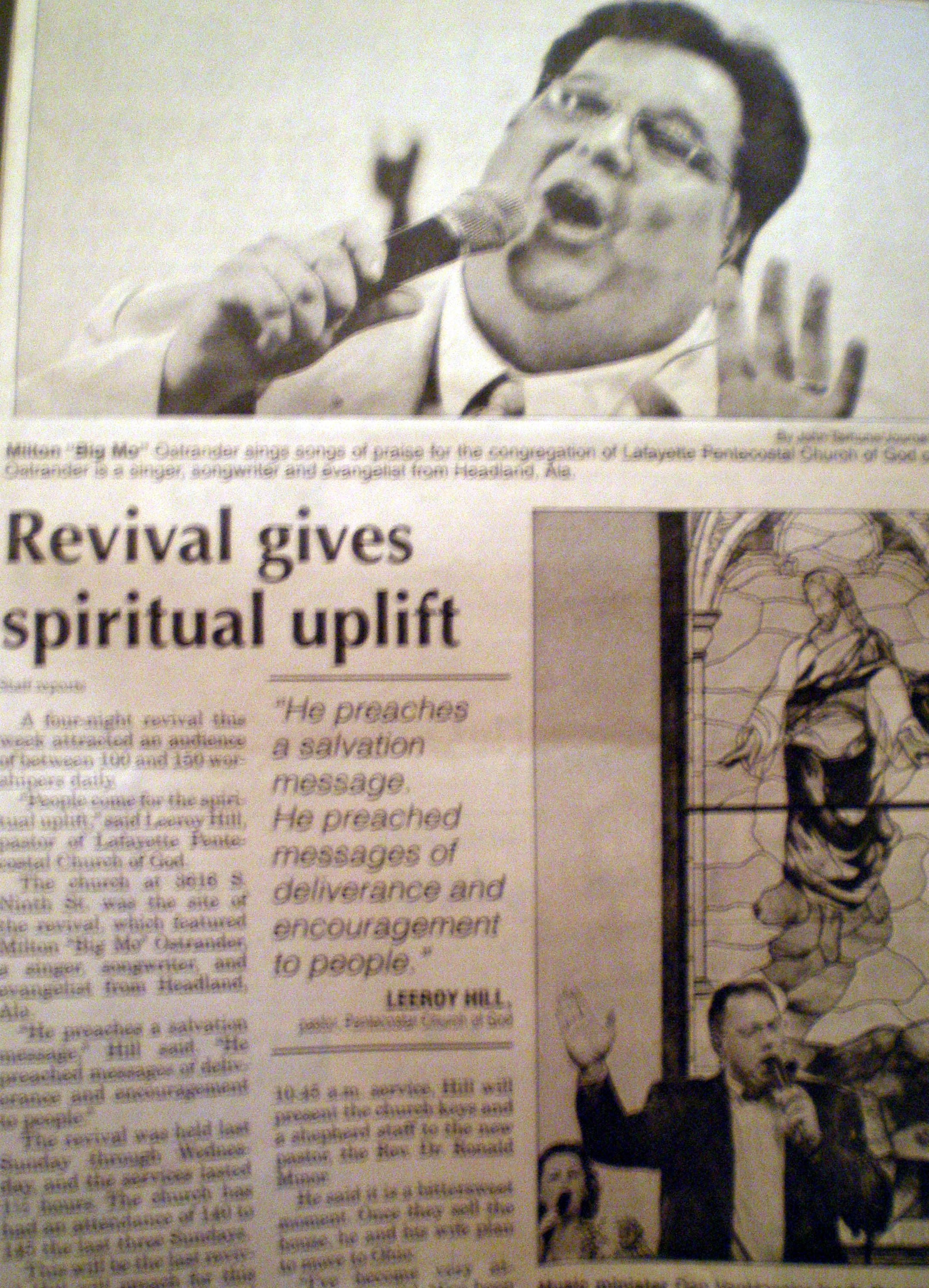 THE NEWSPAPER SHOWED UP AT A REVIVAL IN LAFAYETTE, INDIANA.